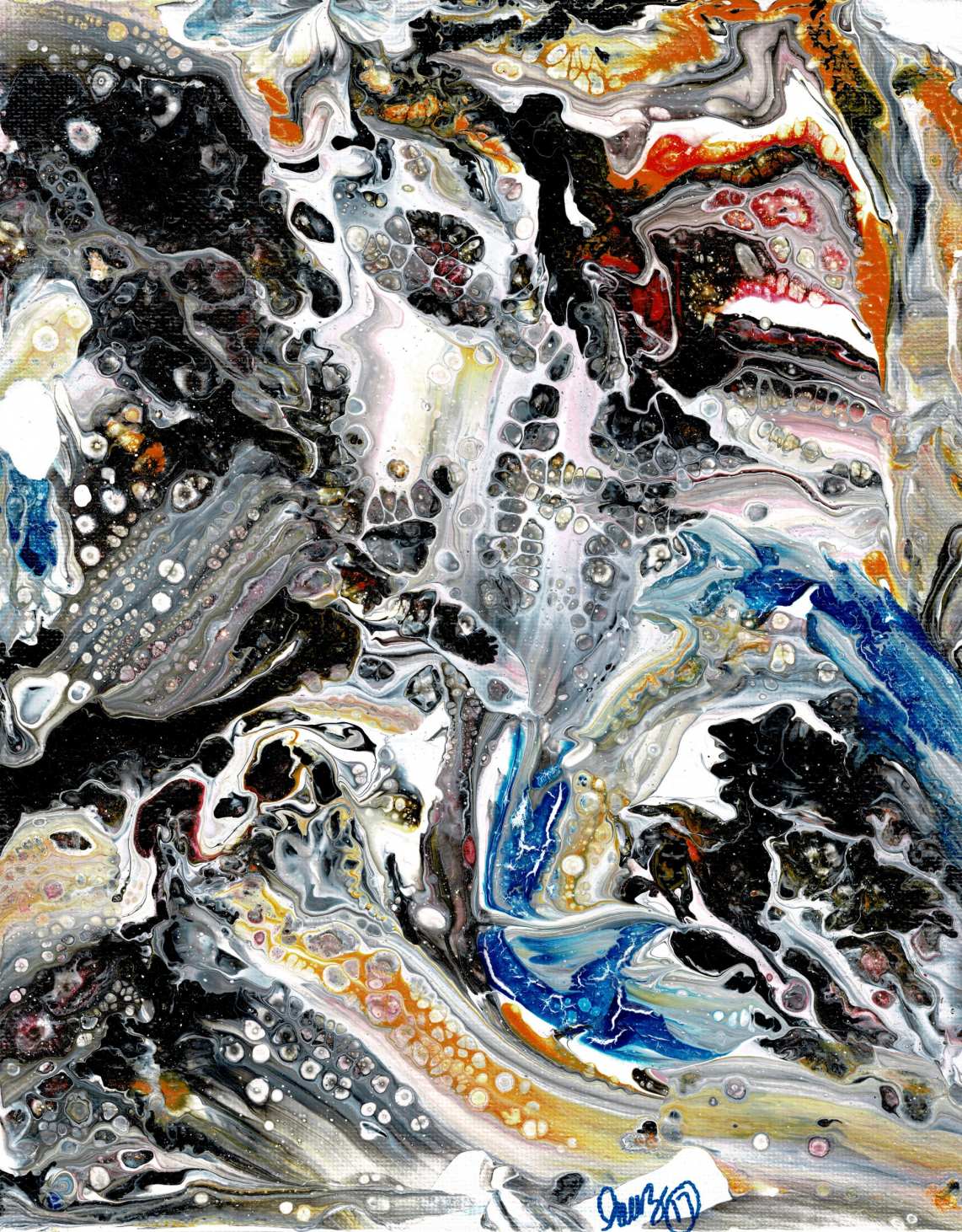 Selene.
I never when to art school yet I seemed to always be drawing,painting or Reading.
I started with Sketches of friends and family
eventually this led to painting landscapes when I won a painting kit in a fair in Alameda California.
Years later I found an  abstract painting wish I fell in love with and wish lead to the discovery of my love for Abstract artand its creation..
And here I am now an Abstract Art Artist.
I have no limit to my art, whether its a Canvas, a piece of wood, ceramic Tiles,a wall mural not Even stones are safe..
I love new challenges and look forward to creating new pieces full of vibrant colors.
And although I am always trying a new technique my art always evolves around bright colors and  circles.
I like and enjoy life and I find that bright colors can be peaceful, energetic and full of life.